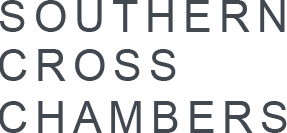 When Experience Counts
Specialist Auckland Barristers providing legal expertise for individuals, organisations and businesses

When Experience Counts
Specialist Auckland Barristers providing legal expertise for individuals, organisations and businesses
General, Civil and Commercial Litigation
Civil litigation is an all encompassing term used by lawyers to refer to any litigation or dispute resolution process that is non-criminal in nature.  It therefore encompasses all of the areas that are set out under the topics below.
There are significant and often complex legal issues in the commercial area.  These range from Commerce Act issues, Fair Trading Act issues, Securities Commission issues, the giving of adequate security for loans, mortgage, debenture and other security questions and a range of issues arising from commercial dealings.
Some members are experienced in these areas of law and can give specialist advice on them or assist with the resolution of claims and disputes or prosecutions that may arise.
Commercial law is a substantial part of commercial dealing and good advice from the outset or significant assistance to resolve issues that arise can have a considerable effect on commercial dealing.  Particularly with trans-Tasman trade and international commercial dealing it is important to have the right advice and assistance.
Office Location:
Southern Cross Chambers
Level 12 & Level 13, Southern Cross Building
59-67 High Street
Auckland, 1010
Post:
PO Box 5444
Wellesley Street
Auckland, 1141